Hokusai was born in current Sumida Ward, Tokyo in 1760 (Horeki 10). He produced more than 30,000 works until he died at the age of 90 in 1849 (Kaei 2) and devoted his entire life to painting.
He left many works including landscape paintings of bold compositions, livelihoods and societies of people and natural beauty of all four seasons with his masterpieces such as "Thirty-six Views of Mount Fuji" and "Hokusai Sketches". He was only one Japanese on the list of "The 100 Most Important People Of The Past 1,000 Years" by "LIFE" magazine published in the U.S. in 1998 and is still gaining worldwide fame.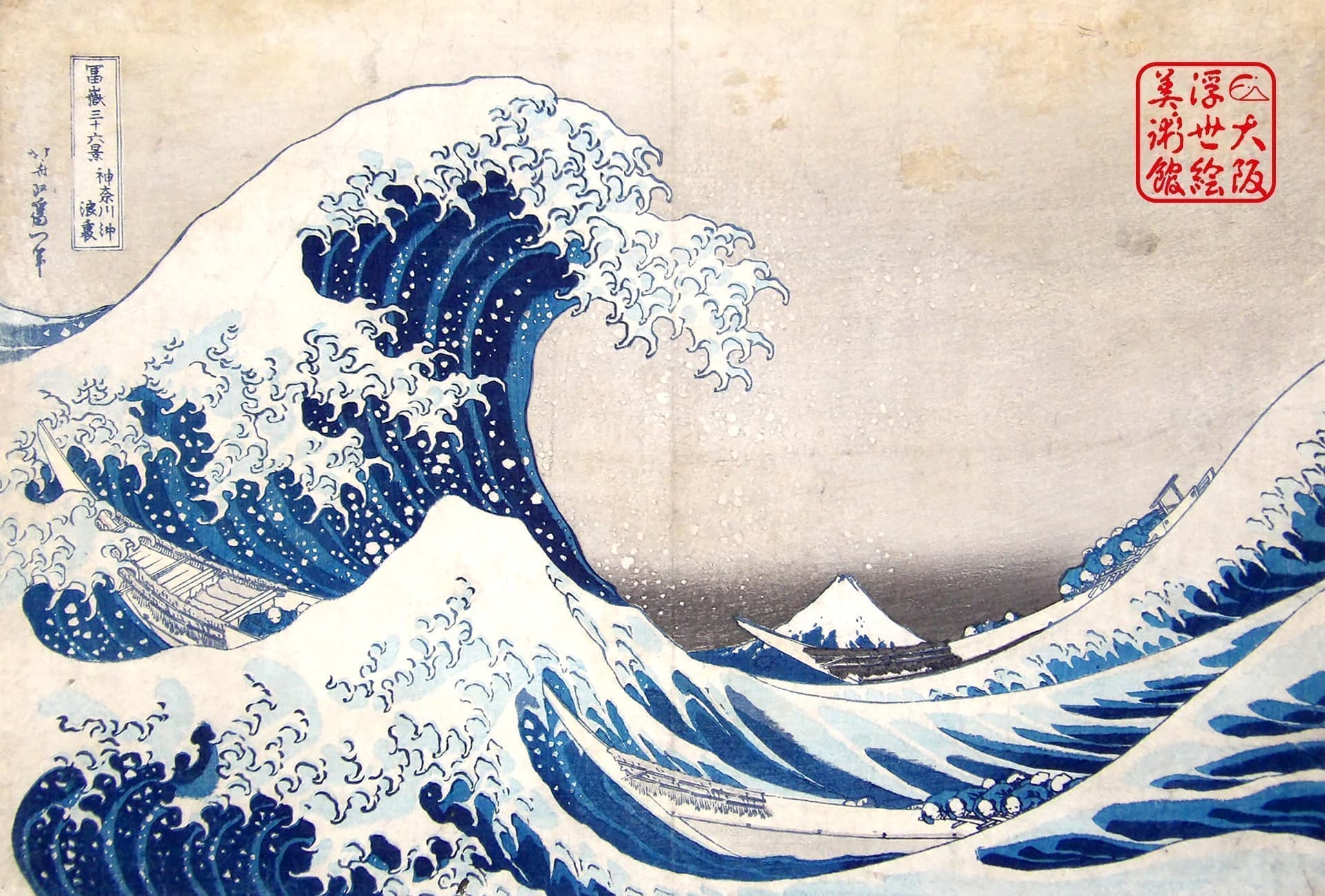 The Great Wave off Kanagawa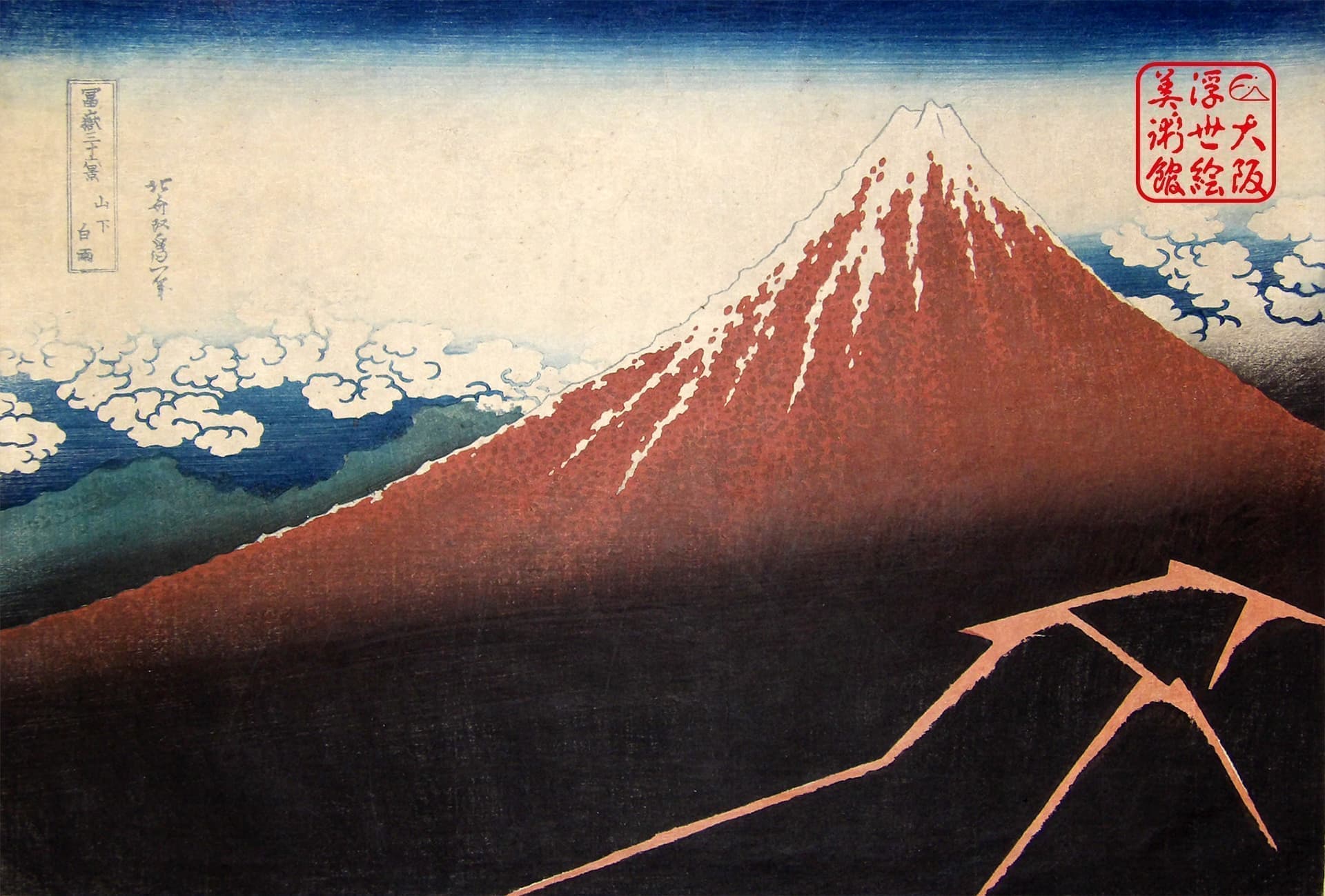 Shower Below the Summit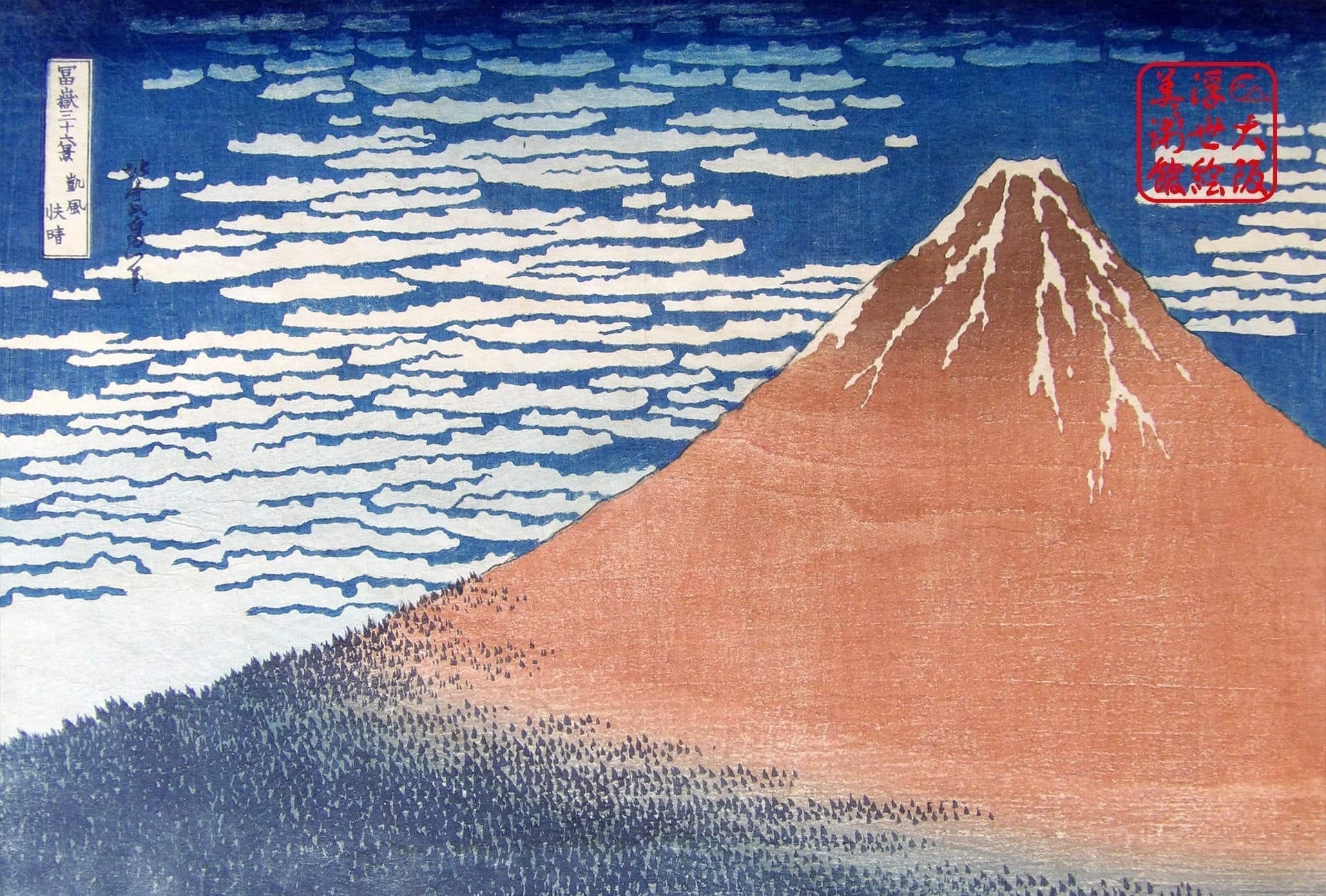 Fine Wind, Clear Weather
Please note that some works may not be available depending on the contents of the exhibition.