As it is said that "pictures of beautiful women remind us of Utamaro", Utamaro is highly regarded for his works portraying women. He established a style of "bijin okubi-e (close-up portraits of beautiful women)" and his artworks became popular in Edo at that time.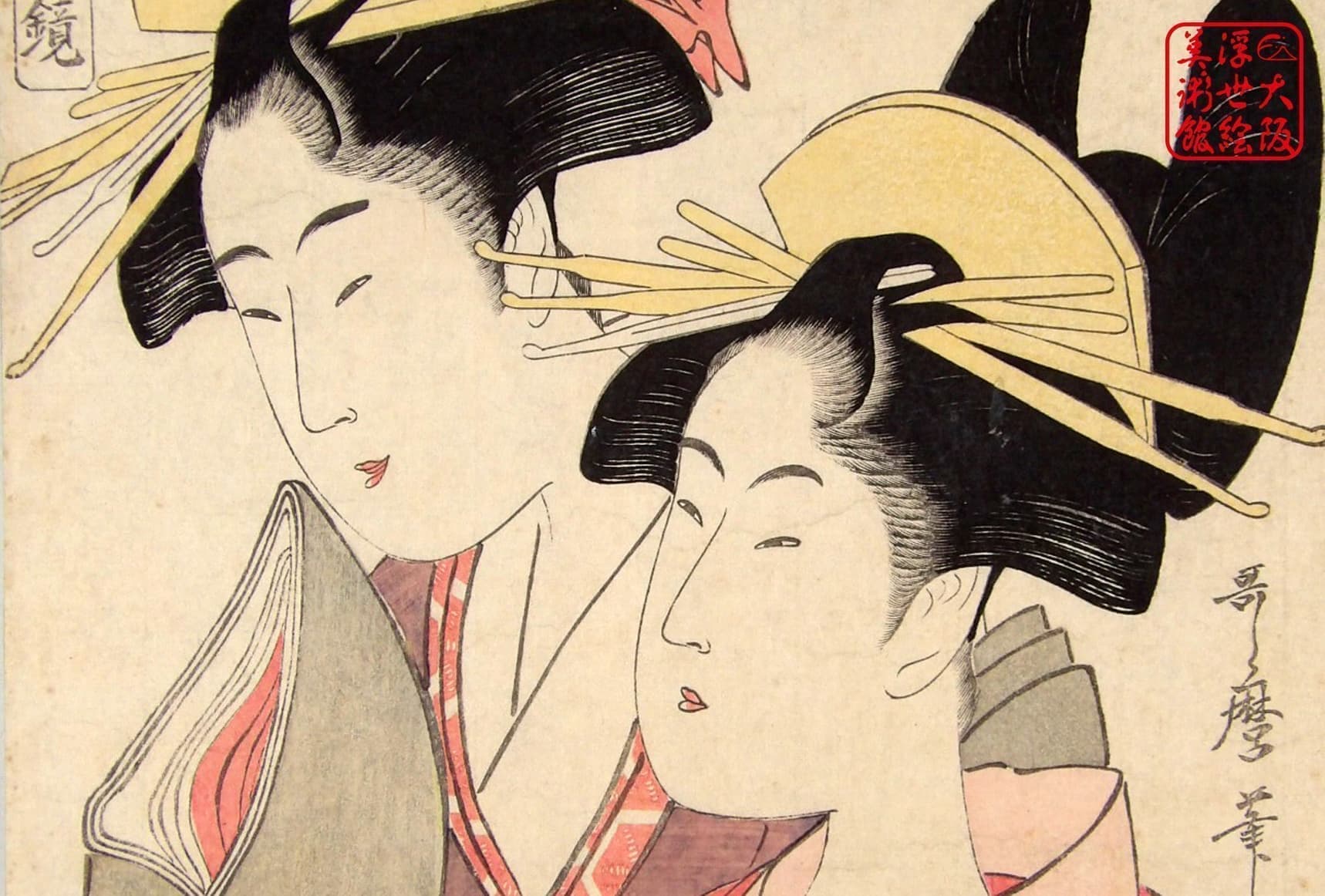 Komurasaki and Hanamurasaki of The Tamaya
Please note that some works may not be available depending on the contents of the exhibition.